Interview
DRAWING STRENGTH FROM WITHIN: PERSPECTIVES FROM MARTIAL ARTS FIGHTERS


Reflections and Interviews by Christian Hip









Photos and Art Direction by Lian Benoit
Hair and Makeup by Vanessa Yang
Assistant Editing by Minhly Nguyen, Viet Tran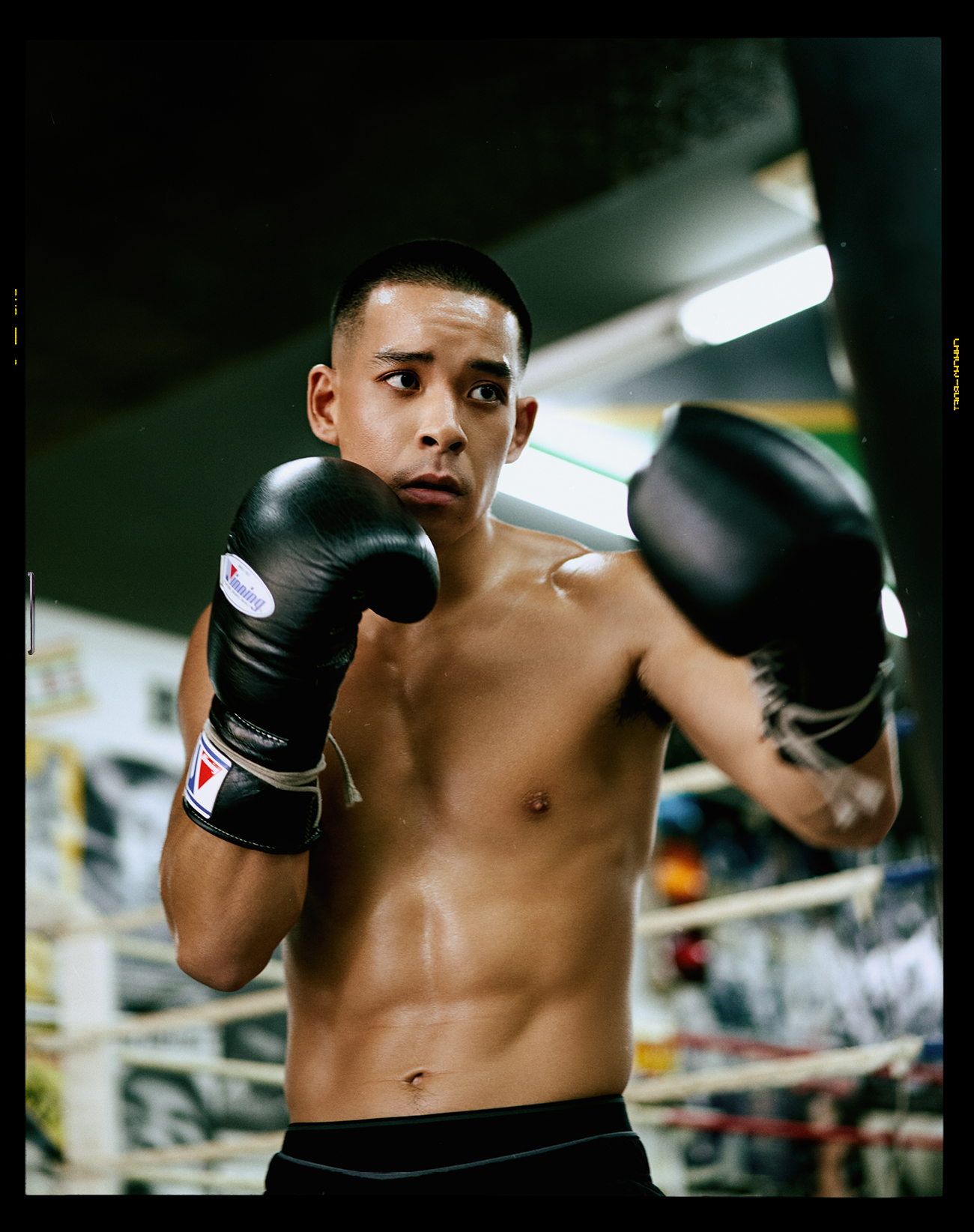 Christian Hip
Christian Hip, boxing coach and trainer at Hard Knox Gym.
When things get rough, the reflex is to try and patch things up quickly. Sometimes a step back creates an angle that offers you a wider perspective; a crucial viewpoint in the face of adversity. Of course, I wouldn't be able to make these statements today if it wasn't for the years I spent practicing the art of boxing. So many parallels can be drawn between what happens inside the sparring ring, and life lived beyond the ropes. The quarantine, especially, has made space for some serious reflection. I think back to Christian; the introverted kid who avoided conflict, even while fires burned around him. Now, as Coach Chris, I keep those fires in check, and stoke the right ones when the moment calls for it.

As a trainer and coach, I owe my success to the people I've met along the way, namely Herby Whyne, owner of the iconic Hard Knox Gym. The best way to understand this guy's spirit is by walking through the gym itself. You'll first notice the rastafari influences with reds, yellows, and greens that cover the rustic-looking gym. Herby will probably greet you with a joke—the environment creating an undeniable feeling of positivity.

Hard Knox works like a small-business. In Herby's words, "If ten people come in and only one person ends up signing up, that's who I want anyways". For him, it was never about getting all the customers, nor the big money. This former Kickboxing champion built his reputation through word-of-mouth. He knows what he wants: to be surrounded by people who share his sense of humour and who understand his values. Earlier this year, he was inspired to make donations like sleeping bags and gift cards for those without a roof over their head when the pandemic struck Montreal. It's these little things that keep the gym authentic. It's why it's kept its heart, from when the doors first opened, until now.

Herby Whyne, owner of Hard Knox Gym, and Christian Hip throwing punches at focus pads.
Today, he's still the role model and friend who taught me to not make excuses for myself in a time when I could not yet understand my place in the world. When I started to pick up boxing, under his guidance, I knew I wanted to learn how to fight. Little did I know, boxing taught me to take accountability for myself. Because boxing is sweat. Boxing is learning how to stand steady and ground yourself—even when your legs are shaking and your heart is pounding out of your chest. It's about hard work, dedication and determination. The sparring ring became a space where I would eventually evolve as a competitor; the ground that would form me into the teacher I am today.

The coach-trainee relationship, itself, has the potential to evolve into a more sacred bond. There's a particular kind of trust that is built when someone is allowed to securely throw a punch at me or when they learn how to defend themselves against my jab. At the end of the day, the thing that allows me to wake up at six A.M. and to get through my day, twelve hours later, is the reward of helping people build their self-confidence. Working with motivated people is what keeps me in this business–we feed off each others' positive energies. That's how you create and empower a community.
"Because boxing is sweat. Boxing is learning how to stand steady and ground yourself—even when your legs are shaking and your heart is pounding out of your chest."
I wanted to shed some light on the accomplishments of other fellow Asian fighters, people who also understand the power of discipline and commitment. I invited actress Orphée Ladouceur-Nguyen, Richard Ho, owner of the renowned H2O MMA school of martial arts, and Ariane Dang, one of his star pupils, to share their thoughts on their practice.

Orphée Ladouceur-Nguyen


Orphée Ladouceur-Nguyen, actress, stuntwoman, and model.
Orphée was introduced to the world of martial arts at seven years old. The streets of the neighborhood she grew up in were not the safest. Learning how to defend herself became an asset, which is why her mother decided to enroll herself, Orphée, and her brother in after-school taekwondo lessons. Their decision paid off in ways that exceeded expectations: on top of having success on the regional and national scenes, Orphée would end up scoring a spot on the national team in 2005 and completing a training camp in Seoul. She went on to place third in her weight division during the 2005 Taekwondo World Championship in Madrid. Today, the mixed Vietnamese-Quebecer actress and stunt woman appears in popular series such as the second season of the Netflix series Altered Carbon, Titans, Arrow, and a variety of French Canadian shows.


01/ What goes into the preparation of your roles as a stuntwoman? Can you let us in on your training routine?

Orphée: My job requires me to always be on my A-game. I never really know when I will book a job, nor what the expectations will be, so I have to maintain my physique on a daily basis and upkeep my skills. I do a lot of strength and conditioning as well as skills training with my partner Alex Stines who also happens to be a stunt actor and an MMA coach. Together, we practice different martials arts, weapons training, fight choreography, gymnastics, yoga and other mobility exercises.


02/ What advice would you give someone who wants to follow in your footsteps?

O: I would advise them to make sure that they are really committed to the journey. The most important thing is to love the process, because no matter how hard you train in this business, there is no guarantee that you will land the jobs you want. You have to be able to find joy in the learning and the training, not only because it is something "you have to do" to get hired. There are so many contingencies in the career of an actor or stunt performer that are out of your control. Being able to accept this and not take rejection too personally makes it so that you don't let these setbacks get the best of you. Also, keeping a professional attitude will most likely get you where you want to be. And ultimately, being a player in a project or a team is a collaborative effort: it is not only about you. I try to ask myself how I can add value to a particular role or project.


03/ You got a degree in journalism before deciding to work in the movie industry as a full-time job. When was the pivotal moment for you?

O: Funny enough, it was actually missing out on a role as a mutant on X-men that motivated me to finally take the leap. I was so close (laughs)! Even though I didn't end up getting it, it sparked the belief that I could really do this. Even though it was scary to drop everything else and commit myself fully to this career, I knew this was how I was going to make things happen for me.


04/ How have martial arts helped you grow as a person?

O: My 26 years of experience in taekwondo forged who I am today. I grew up as a shy and reserved girl. Throughout the years, the discipline inherent to the martial arts training helped me overcome the hurdles along the way and gave me more self-confidence; it undeniably made me more mentally resilient because nobody was going to do it for me. I had to become my own best friend along the way. And at the end of the day, I learned that I can't be too hard on myself and have to pick myself up whenever I fall. I learned my most valuable lessons from failing, actually. This growth mindset will follow me throughout the rest of my life, which I am extremely grateful for.


05/ Who were your role models growing up?

O: I always admired people who seemed effortlessly good at what they did, being masters of their own craft. I never really had idols per say but I really liked Jackie Chan. My guilty pleasure was the first Rush Hour movie. I enjoyed how they added a comical flare to the seriousness of martial arts. Everything he did was so impressive to me and he looked like he was having so much fun!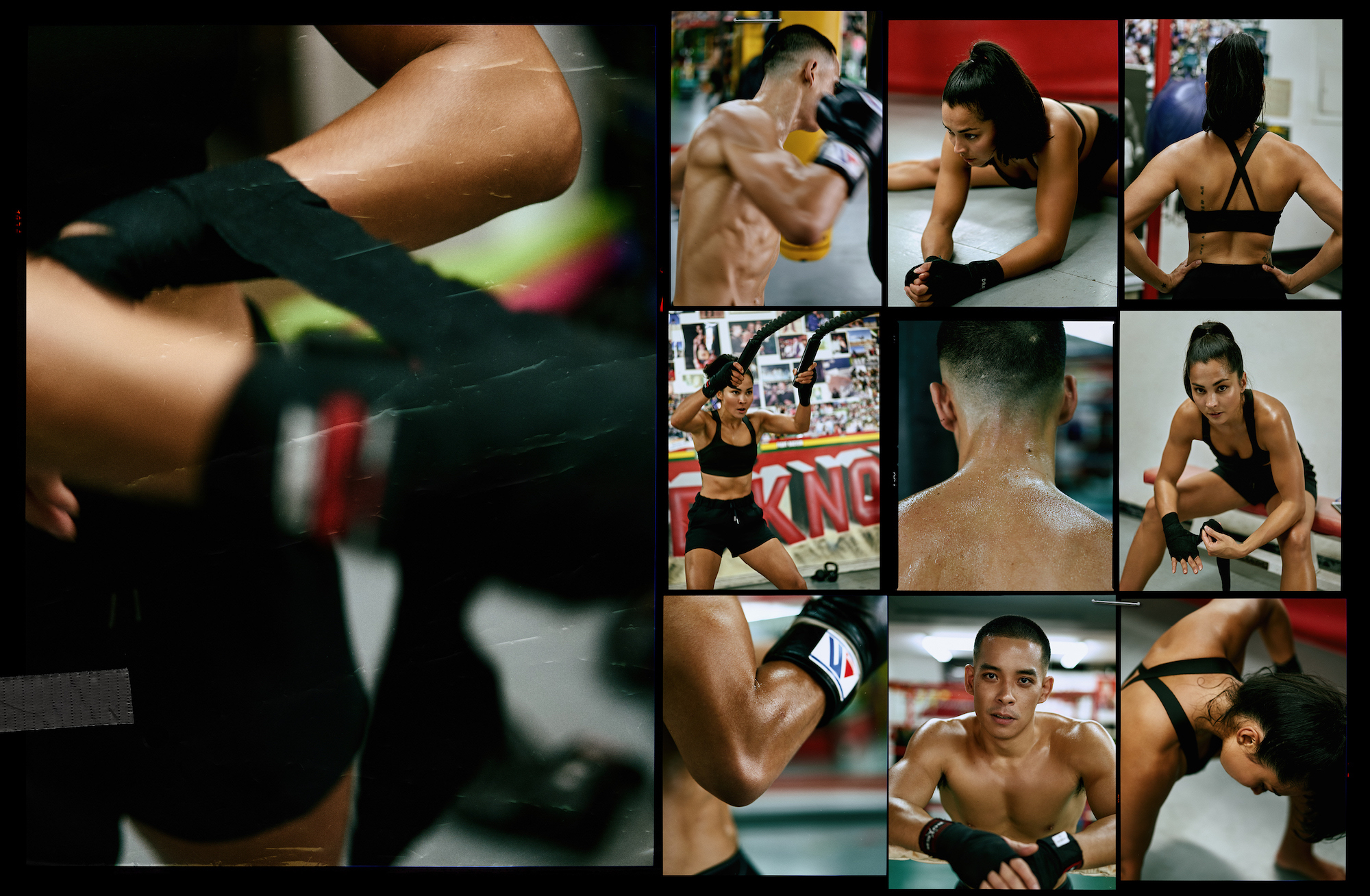 The typical training routine for a boxer involves skipping, shadowboxing, hitting bags, and stretching, a mixture of finesse and force.
Richard Ho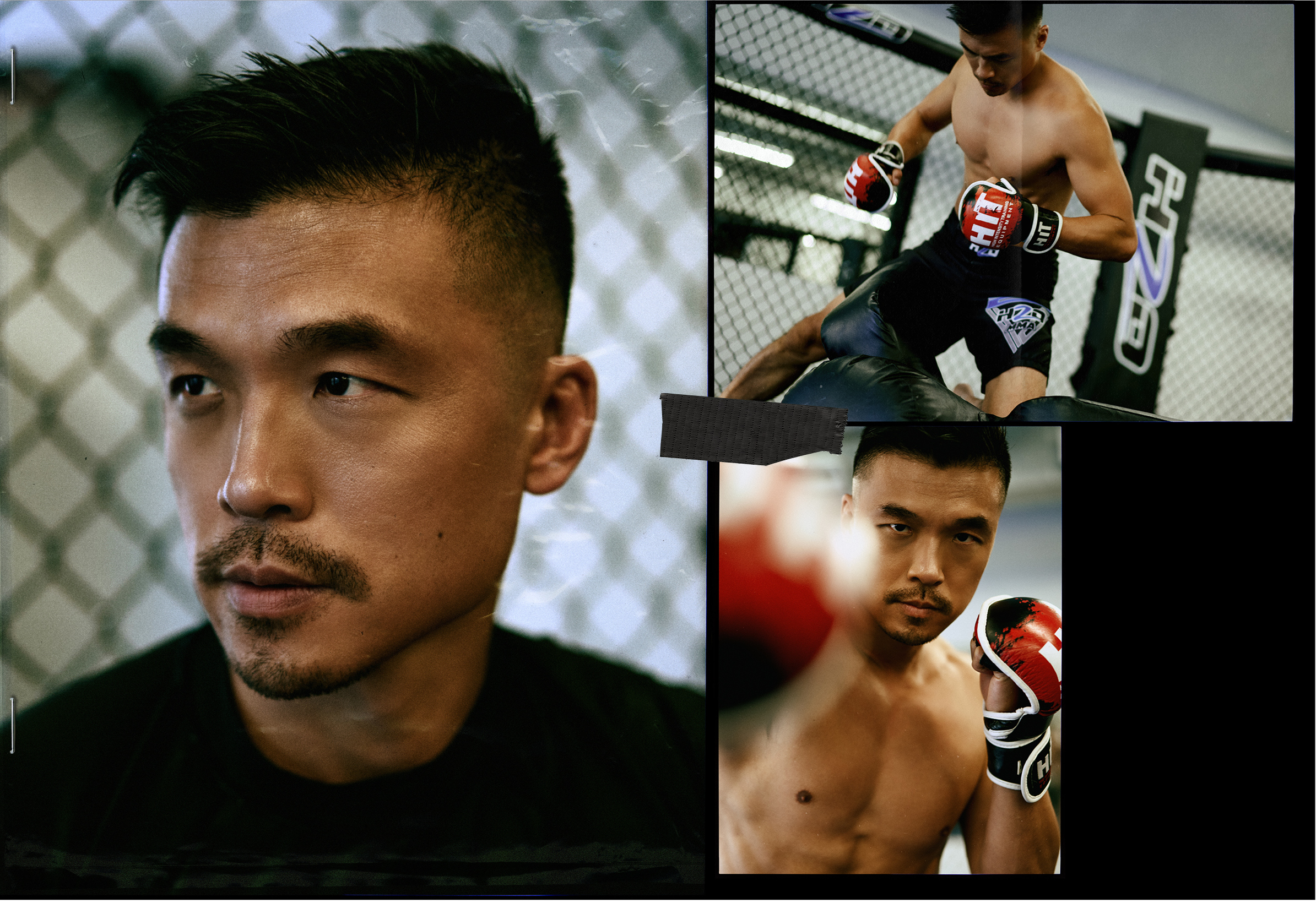 Richard Ho, owner and head coach at H2O MMA.
Inspired by martial arts movies & a thirst for knowledge, Richard Ho's success story began when he got his hands on a copy of UFC 2, an event that pinned martial artists from all different styles against each other in real fights to see whose style would come out on top. This introduced him to the effectiveness of MMA & Brazilian jiu-jitsu (BJJ), a grappling martial arts form that uses leverage & techniques to overcome size and strength. This newfound knowledge was enough to fuel Richard's passion, which soon led him from practicing in his basement to winning multiple BJJ Tournaments, to winning two Canadian MMA Titles held by UGC (Ultimate Generation Combat). Today he is not only a Brazilian Jiu-Jitsu Black Belt, but the Head Coach and proud owner of the H2O MMA gym.


01/ Can you tell us about your earlier role models growing up?

Richard: My father was a great role model for me. He came from a small village with no money and not much opportunity, but through hard work he obtained a PhD, started his own successful business, Horium Foods, and also became a leader in the Asian community here in Canada, having founded the Montreal Metropolitan Chinese School. I think, as a kid, I always felt his leadership, hard work and entrepreneurship which definitely influenced my own career.


02/ What happened after you found that UFC tape that would introduce you to Brazilian Jiu-Jitsu?

R: No one really knew what Brazilian Jiu-Jitsu was at the time. This guy [Royce Gracie] was about 170lbs (the smallest person in the tournament) and faced other competitors that were almost 300lbs. Within seconds he would have these guys on the ground panicking and eventually tapping out. This really intrigued me and I instantly got hooked and started studying and training in Brazilian Jiu-Jitsu & MMA, with dreams of one day fighting in the UFC.


03/ Can you talk a little bit about when you decided to go pro?

R: It was all about passion. I had a decision to make after I finished University: to go into a field where I'm going to be sitting in front of a computer all day, but potentially make more money, or to follow my passion in the martial arts and try to realize my dream of becoming a UFC fighter like Royce Gracie. I chose the latter option and I couldn't be happier. Not only did I become a MMA Champion twice, I also realized my dream to be in the UFC, not as a fighter, but as a Coach. I realized this was my calling: it brought me to my current profession as a full time MMA coach and owner of H2O MMA. The gym has grown to be one of the biggest & best MMA Gyms in North America, where I'm able to share my passion for Kickboxing and Brazilian Jiu-Jitsu to everyone from beginners all the way to the best pros in the world.


04/ You used to watch tapes of UFC superstars as a kid. Now you're actually working with them as a coach. One of your students Olivier Aubin Mercier was ranked in the UFC's top 15. What's that been like?

R: Coaching at the UFC has definitely been one of the highlights of my career. And to see one of my students reach the top 15 in the UFC's lightweight division, known to be the toughest division in the world, was a truly proud moment. I am blessed to work with all these amazing fighters, from Olivier Aubin-Mercier to my good friend Georges St. Pierre, arguably the best UFC fighter of all time. At the end of the day, you realize they [UFC fighters] are just normal people like you and I. They put in the hard work and they become successful in their craft. It's a huge pleasure to spend time with these fighters while sharing our knowledge and our stories. Hard work and passion is the key to everything.



Ariane Dang


For Ariane Dang, a jiu-jitsu fighter, stretching is key.

Ariane Dang is a 27 years-old mechanical engineer who has been practicing Brazilian jiu-jitsu for almost a decade. A couple of years ago, Ariane attended one of the Women's 'Open Mat' that H2O MMA would host every Sunday night. This became her stepping stone into H20's competing team with Richard Ho as her coach. Years later, she earned her purple belt and has repeatedly been crowned champion in her last seven years of competing. "Martial arts helped me become my true self", she says.

01/ Can you tell us how you got into jiu-jitsu?

Ariane: I remember stumbling upon Youtube videos of Gracie Jiu-Jitsu Academy. Even before studying to become a mechanical engineer, I liked to understand the human body and its movements. I was fascinated by the fact that by using the right technique, smaller people were able to dominate much larger opponents. Being a self-learner, I bought my first tapes and started doing my homework. But after a month, it became clear to me that I needed professionnel help to perfect my technique which led me to sign up in martial arts.

02/ When you first started practicing jiu-jitsu, were there other women in your classes?

A: No! I was the only girl in the gym for a very very long time. But I think it was better that way, because they were giving me more time and more attention. The gym owner made sure he always had my back. If I were to spar with a bigger guy, he was always watching to make sure that the guy wasn't going too hard.

03/ At what point did women become more interested in this sport?

A: The rise of Rhonda Rousey helped the movement, that's for sure. The popularity of UFC had a big effect in the recognition of the jiu-jitsu community. I've also seen a lot of self-defense classes for women popping up all over the world. At this point, the more women represent jiu-jitsu at our gym, the easier it is for other young girls and women to join the crew. When they come in and they see a purple belt, a brown belt, a black belt, it gives them hope. They can also see smaller girls rolling with bigger guys and throwing them to the ground. It's powerful.

04/ What has been your biggest accomplishment so far?

A: Richard and I did this free women's self defence seminar and we gathered 120 women. To me, that was a triumph! Going into it, I thought "if I can impact at least one woman, just give her a bit more confidence in herself, then I did a good job". We ended up having a blast!

05/ How has your jiu-jitsu practice impacted your life?

A: The sport of combat has definitely given me more self-confidence. I'm no longer scared to walk into a new situation. In that sense, it's opened many doors to new opportunities. Also, the world of jiu-jitsu is so welcoming and supportive. Whenever I travel abroad and train in a MMA gym, it always feels like I'm training among family members. It's a really special feeling to be a part of something bigger than myself.
Richard Ho and Ariane Dang demonstrate how the grappling art uses leverage techniques (arm bars, chokes, take downs, submissions) to overcome an opponent by using their strength and size against them.
Acknowledgements
Special thanks to Herby Whyne from Hard Knox Gym and Richard Ho from H2O MMA for letting us into gyms for this piece. Photos taken pre-red alert.
Christian Hip is a boxing coach at Hard Knox Gym. The only activity he enjoys more than training is probably eating.
Lian Benoit is an art director and photographer from Montreal. Her work is centered around identity, culture and offers an intuitive gaze on collective and personal experiences.